Valdarr "Bear" Welshly

"I'm gonna give you a little somethin' you can't take off."

Status:

Alive

Age:

43

Gender:

Male

Residence:

Ardougne

Partner:

Heather Eriador

Offspring:

None

Faith:

V

Alignment:

Lawful Good
Valdarr "Bear" Welshly, or otherwise known as Sir Valorous Vekon is a legendary commanding officer of the Kandar Armed Forces, personal bodyguard to House Vekon and House Eriador, oath-sworn elite guard of the Vectori Order, celebrated Hero of Misthalin, honorary Champion of Falador and self-proclaimed slayer of the last-surviving Wyvern -- an Ice Wyvern by the name of "Descrasul". Primarily known for his prowess in battle, he strikes fear into the hearts of those he faces without a word. He is a revered swordmaster, a doyen of polearms combat and an adept javelineer. As an intrepid warrior, he has selflessly put his life on the line to protect those he has tied his oath to, and never has he faltered in his vows.
General Information
Appearance
TBA.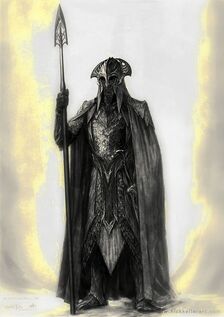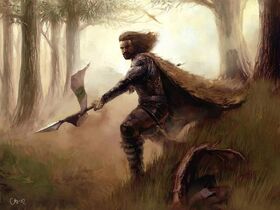 Community content is available under
CC-BY-SA
unless otherwise noted.