This blog is here as an attempt to help new editors who aren't so sure how to use the wiki. I'm trying to provide fairly easy-to-follow guidance on how to perform certain actions. If there's something you want to know how to do but hasn't been listed here, request it in a comment and I'll see what I can do.
Remember, if the text is too small to read on your computer, you can always click on the image to view that image larger.
Making a New Article
Editing an Article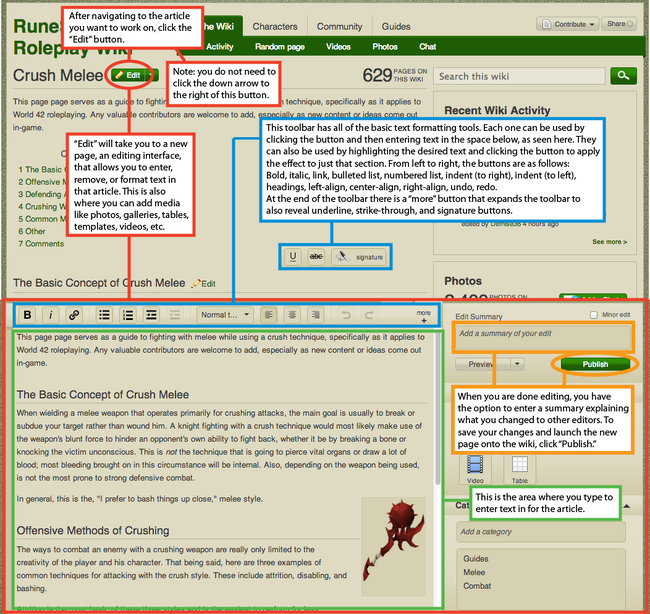 Making a Blog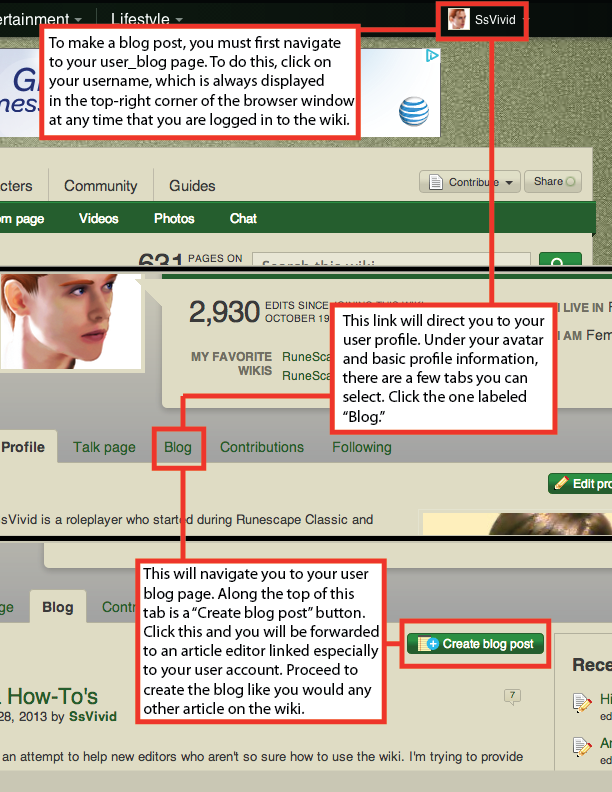 Renaming or Moving a Page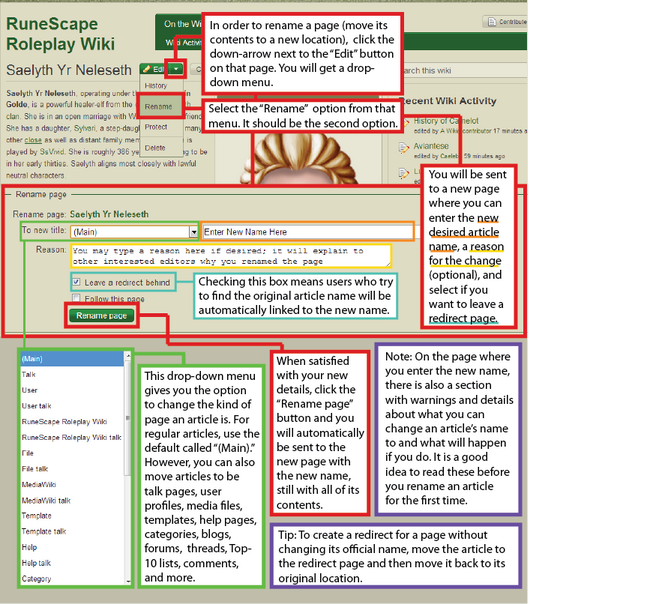 Making a Redirect Page
Adding a Link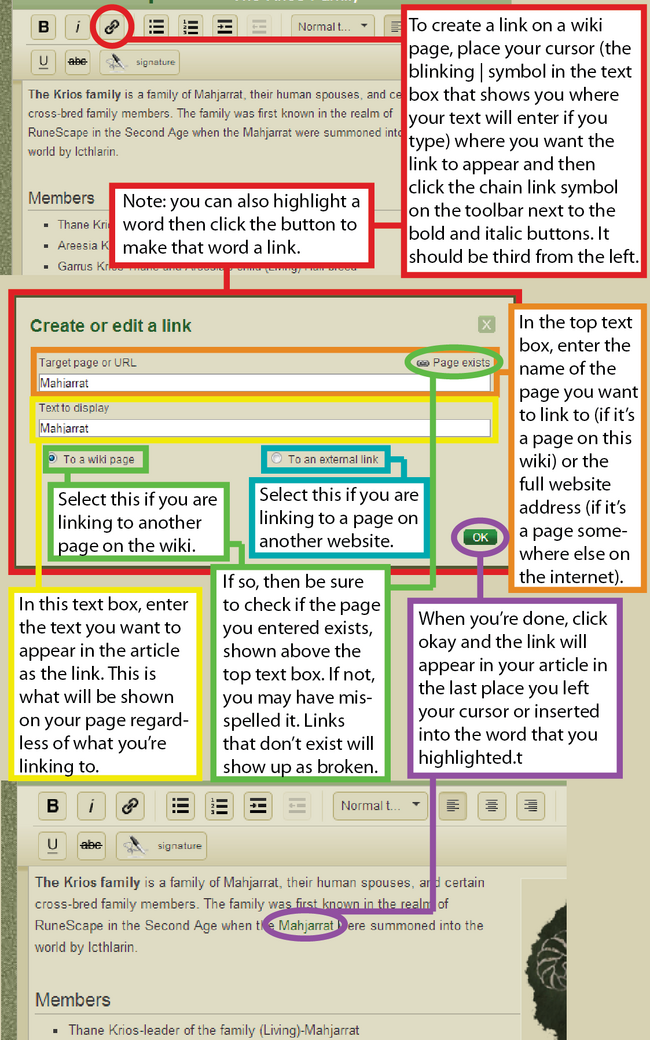 Adding an Audio File
A guide on how to add audio files to articles has been created here.
Adding or Removing Categories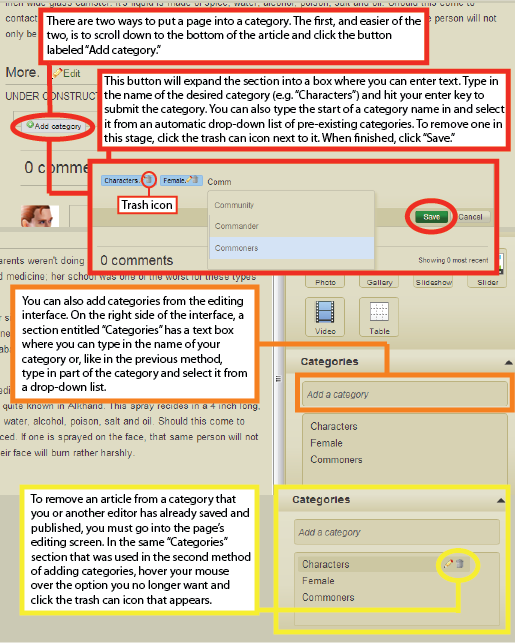 Adding Pictures to Pages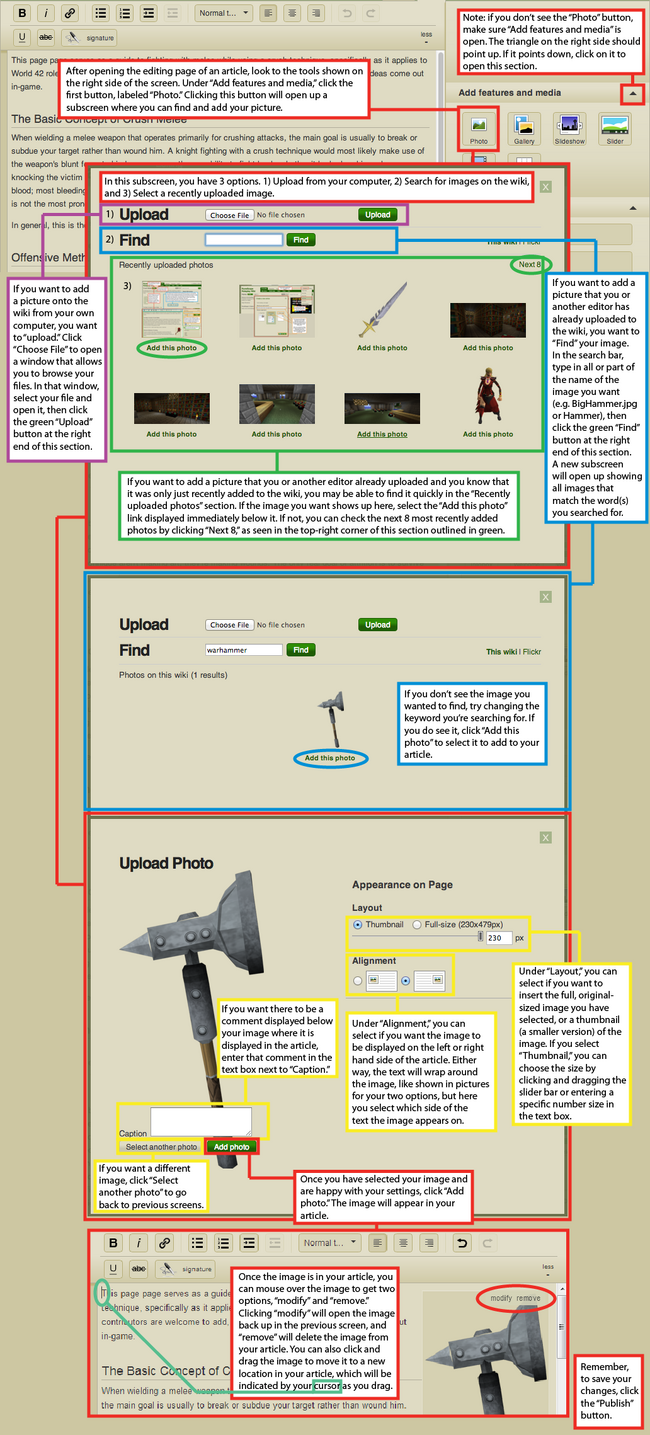 Updating Image Files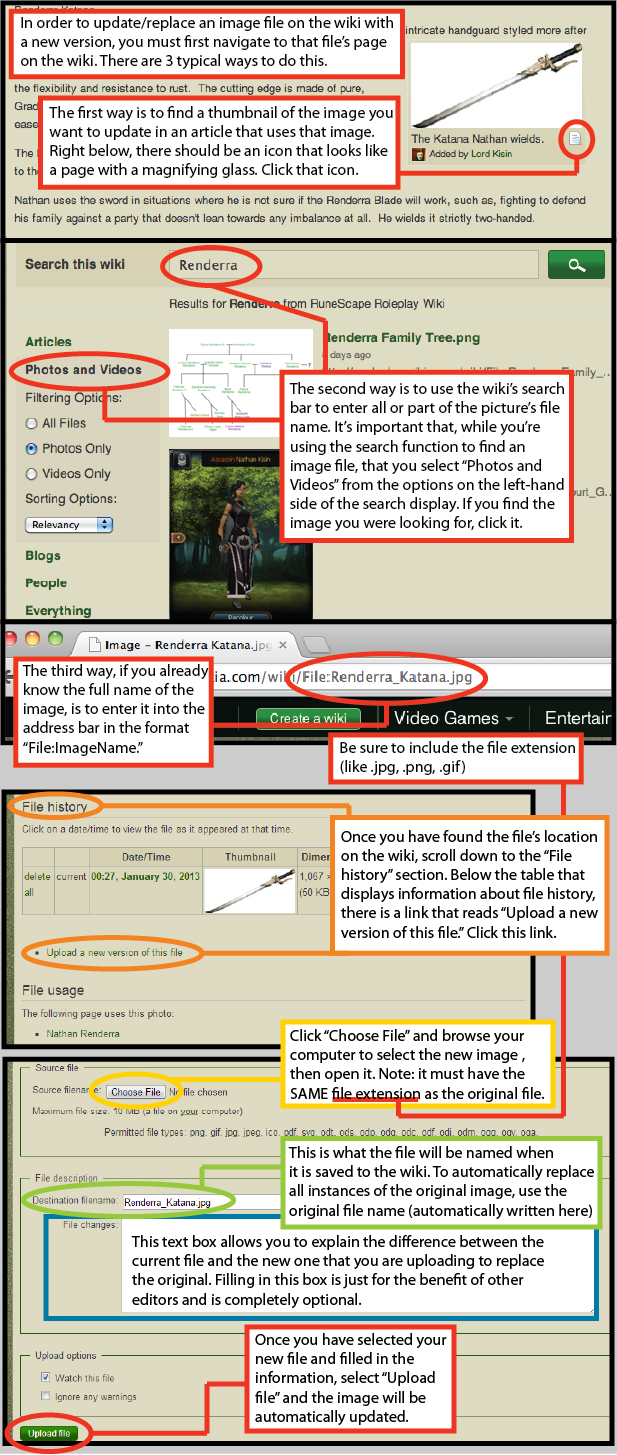 Adding Infobox Templates to Pages
Adding a Picture to an Infobox Template
Adding a Picture to a Row in an Infobox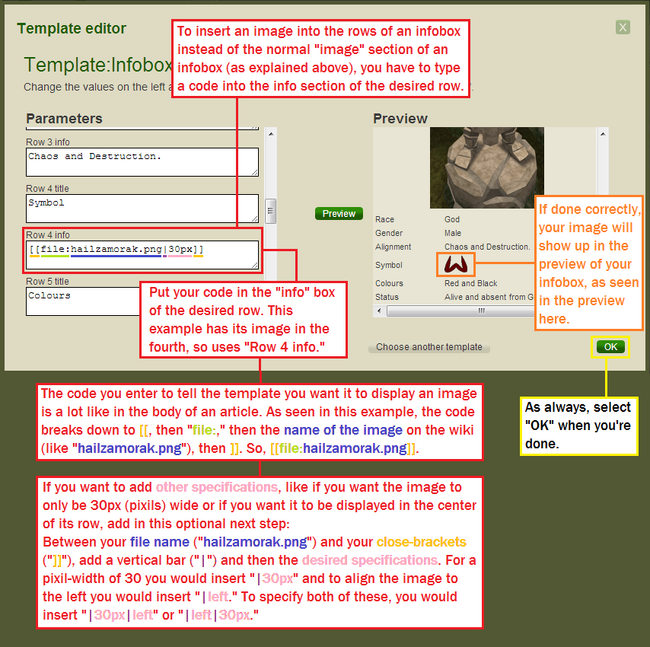 Adding a Picture to a Gallery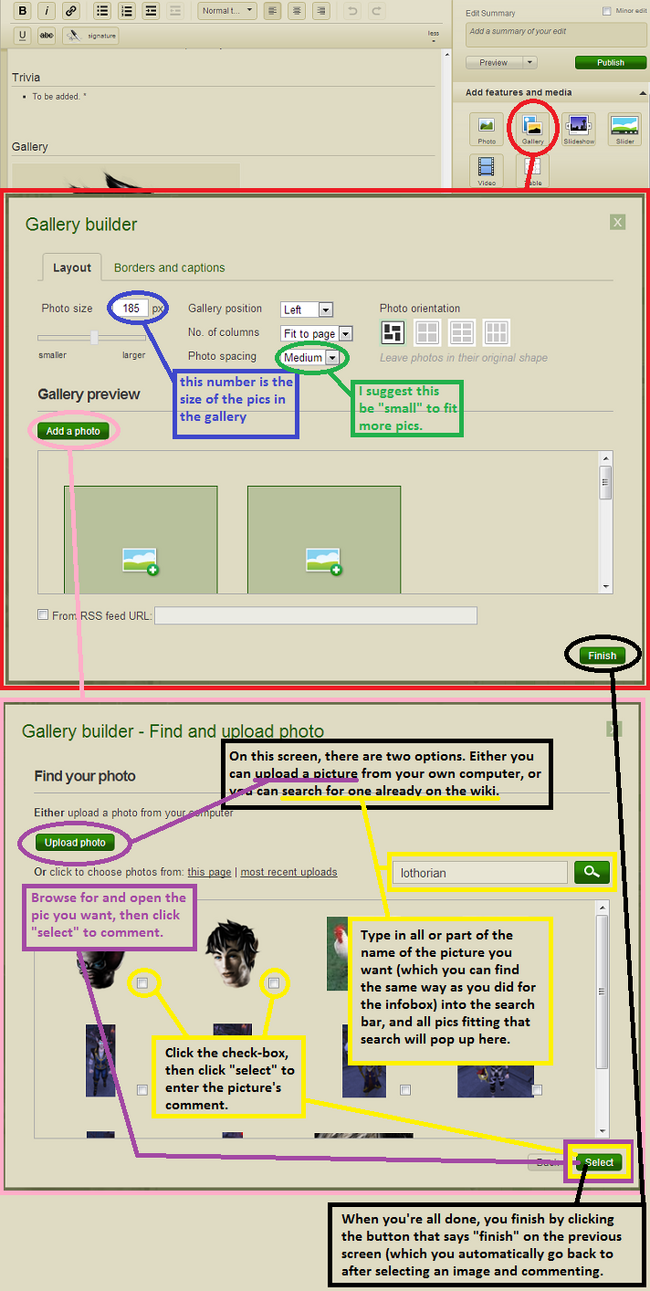 Adding Switch Infobox Code to Pages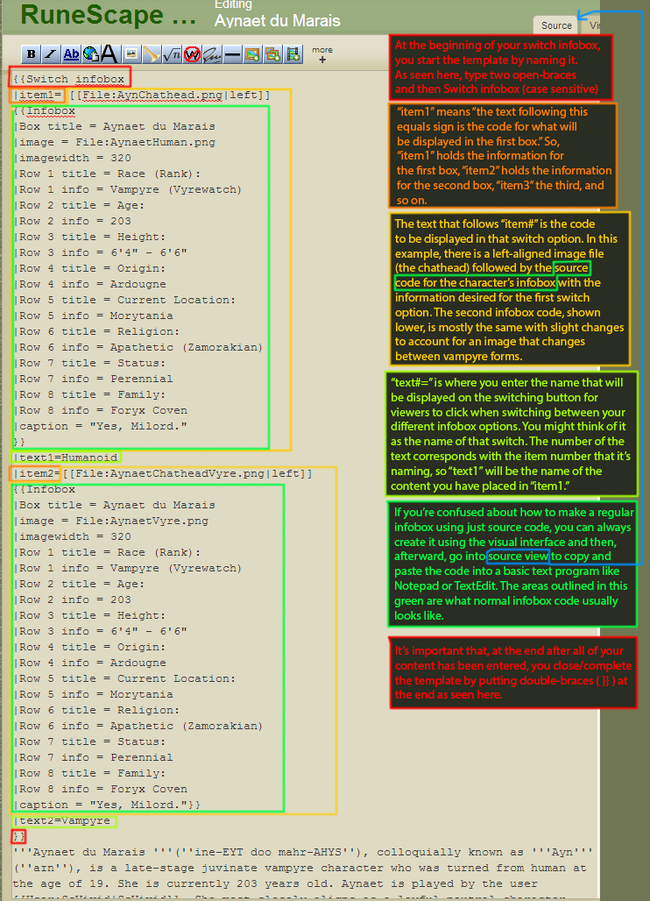 Strategy for Finding Image Citation Info
Miscellaneous
Community content is available under
CC-BY-SA
unless otherwise noted.