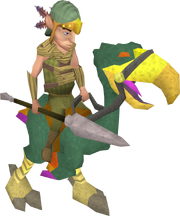 Well for a start I'm Livviy, or Livvi or Livs or Livia. I began forum roleplaying when I was twelve and I advanced onto World 42 when I was thirteen after me and my friend decided to try it out. 
About me
I am seventeen years old, and I go to a Sixth form college in the magical area known as Northern England. I am very interested in the Political system, as I take political and social sciences at my college for my a levels. After spending two years hiding from it, I finally tried political roleplay in 2014 and found it enjoyable so I spend most of my time in that field. I am hoping to advance into University in two years to study Politics at a degree level along with Security and International relation studies. I also enjoy gaming quite obviously, and have taken up gaming on my computer. I like Fantasy games, quite obviously along with the more gritty type of games. I also write, I actually write in most of my free time at school these days, I am hoping to gain an AS level in English Language during my time in Sixth Form also. I am a Shakespeare fan, and a George R.R Martin fan due to the styles of plot the writers choose.
My Skype name is: xxlivviyxx
My Runescape name is: Livvi
Steam name: Livitloveit
My characters
Main characters
Annabella Nocte (Overall main) - 25 - Human hybrid - Medic
Sierra Amaranth - 18 - Half Elf - Traveller
Viktor Grey - 26 - Human - Advisor
Katalynne Le'gaunt - 25 - Human - Lion's guard Vanguard
Clarissa Dae - 15 - Human/Mahj mix - Student
Maia Vahar - 17 - Human - Witch
Arielle Foryx - Hundreds of years - Born Vyre - Student
Victorié Le'Gaunt - 17 - Hybrid - Mercenary
UPCOMING: Cass McCorrigan, Michelle Irongrey and Anastasia Le'Gaunt (Too young to play)
Shelved characters
Ella Rovin
Julian Rovin
Kristina Everric
'Eldrin Iorwerth' (Zithyr)
Veronica Vaeyl
Asyria Es'ir
Alexander Olivriar
Victor Arkon
Evelyn Aren
Adrea Aerendyl
Dead characters
Adelaine Arkon
Isla Grey
Ebony Sicarius
Ellenore Xear
Lenea Renderra
Others
Livviy 
Alise
Daeslius Tyran
Zithyr
Pelly, guard of Burthorpe
Cindy, guard of Kandarin
C.B.V.C.W ( Crazy blonde varrockian cultist woman. )
Kelly, guard of Varrock
Roleplay groups
Current
Aren ( Evelyn Aren - Family member.)
Freelancing ( Evelyn Aren. )
Camelot/Asgarnia/Kandarin
Wizard tower
Ex-Clans
Es'ir ( Asyria Es'ir - Family member. )
Sicarius 2013 ( Ellenore Sicarius- Elder. )
Sicarius 2012 under Craex ( Ellenore Sicarius - Child/Ebony Sicarius - Servus/Disciple.)
Sicarius 2012 under Aevan, Zaovyr and Kel. ( Ebony Sicarius - Servus/Child/Disciple. )
Kinshra ( Adelaine Arkon/Lady )
Asgarnian empire ( Livviy/Guard. )
Worshippers (Adrea/Ak'Artemesian)
Renderra
Everric
Taverly
St Jude's Asylum
Temple Knights
Community content is available under
CC-BY-SA
unless otherwise noted.