Sophitria Larkani
is a former Guthixian human, now warped demonic, that sought to understand and help cure people and creatures afflicted with demonic influence, only to end up becoming one of them herself. After overcoming many difficulties, she remains Guthixian and continues to seek a cure to what has not only been an affliction for others, but now one that has become her own as well. This character is played by Sophitria.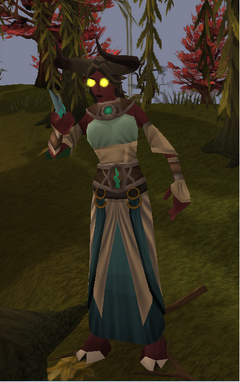 History
Characteristics
Personality
Appearance
Abilities
Other Information
Community content is available under
CC-BY-SA
unless otherwise noted.