Rahal Ibrim

Age

30

Race

Human

Status

Alive

Occupation

Emir of Al Kharid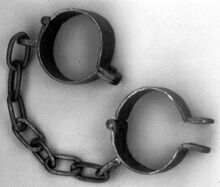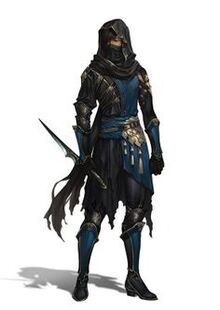 History
Birth
Slaving Away
A Wandering Teen
A Mage for Hire
Suddenly a Vizier
From Poor to Rich
Equipment
Pre Slave
Nothing much aside from loose fitting rags that barely covered any of his skin, and a fancy set of crude iron shackles tied in between his legs.
Post Slave
Steel Dagger
A iron Killij adorned with the house insignia of the Slaver who had enslaved Rahal
Ripped silks he had salvaged from the battle field and some leather gloves.
Mercenary
Studded leather Armour with a gold trim.
A set of black steel throwing knifes often soaked in the venom of a snake
A crude serrated black Killij.
A small steel dagger
A pendant that once belonged to someone he loved
A torn red cloak
Mage for hire
Light brown robes with a soft silk hood
A Mithril dagger
a small yew wood staff
Small cracked wand
A tattered green book
Vizier of Magic
Fine purple and red khardian silks
On his right hand a small diamond ring
A fine staff made from Elder wood equipped with runic symbols carved into it
A small golden ceremonial blade
Emir
A golden plated Ceremonial Killij
Bronze and gold Ceremonial armour
A gold Crown made from local gold ore.
Adamant short sword
Adamant chain mail
Relationship's
Friends-
Feroze Khalil I-
A most esteemed ally of Rahal even though he was painted as a corrupt leader by Rahals predecessor, Rahal instead saw the useful traits that the man possessed, and considers him a true friend,
Claire-
Rahals second in command from his merc days, some say there was somewhat of a romantic connection between the two, not that they would ever admit such a thing, Rahal has no idea where she is right now and misses his dear friend,
Utungu-
Through some unsavoury events Rahal had ended up with this Wildman who considers him a brother in arms, which is good otherwise Utungu would eat his arms,
Aadila Tuhan-
The former Emira of Kharid though Rahal did not always agree with her way of ruling, he respected her greatly for she had brought the kharid into a age of economic growth and peace.
Related Media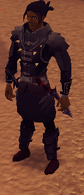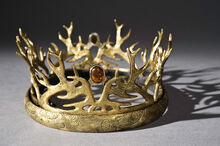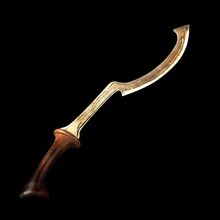 Community content is available under
CC-BY-SA
unless otherwise noted.