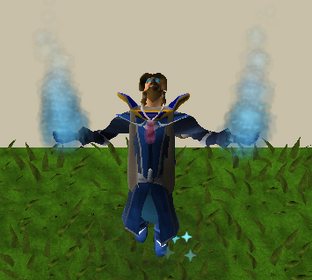 Mark Cashien is a Scholar and Wizard of Gielinor. A former White Knight Captain, He has lived a long life and faught countless evils. Forming alliances from across realms and planes he will do anything he must to protect his home realm. Cursed at a young age he uses this to his advantage and has made it more of a blessing.
Biography
To be rewritten
Quirks
To be rewritten
Trivia
Mark as a character was created around 2003 and has been mostly active ever since.
Alot of his story holds references to other things, but never attempted to be a direct ripoff or stolen idea
He can speak three languages, and can read four. the cause for this is one of the langauges is nearly impossible for the human physiology to perform
Gallery
Community content is available under
CC-BY-SA
unless otherwise noted.