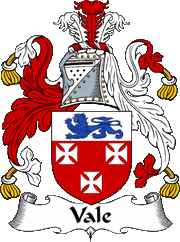 The House of Vale is a Misthalinian noble family mostly signifigant for the reign of Tarquin de Vale, an old King of Misthalin, who was favored by the people for refusing to be a puppet ruler, and reinstalling Ehrick Elderon as King of Misthalin, however, Tarquin divided the monarchy in two, creating a diarchy leadership role in the government. 
Before the rule of Tarquin, the Vale's kept a low profile as nobles in Asgarnia and Misthalin, those in Asgarnia keeping ranks in the White Knight Order, while those in Misthalin established a few banks in the kingdom. During Tarquin's reign, they held a family seat within the city, and his eldest brother, Marquis de Vale, was one of three Lords of Varrock.
Vales of Asgarnia
Sir Sabryn de Vale, Adept of the White Knight Order. First cousin of Tarquin de Vale.

Nicholas Vale, Captain of the

Seaguard

and Resident of Port Sarim, brother of Tarquin.
Vales of Misthalin
Tarquin de Vale, former King of Misthalin.
- Vittorio de Vale, former Lord Mayor of Port Sarim, son of Tarquin.
- Narcissa de Vale, married to Virius Vekon.
Lord Marquis de Vale, banker of Misthalin.
Community content is available under
CC-BY-SA
unless otherwise noted.