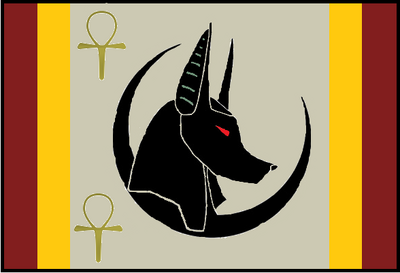 House Shalh is a Noble Family in the 
Menaphite Empire. They are based in the City of Sophanem.
House Shalh

Type

Middle Noble

Colors

Sand Tan with Red and Gold bars

Sigil

A Jackal with red eyes.

Patron God

Icthlarin, God of the Dead

Lands responsible for

Sophanem Sub City

Halls of the Dead

Men at Arms

60-70 Fighting men.

Alligance

The Pharaoh, Menaphite Empire

Members

3

House Motto

"Skin rots, Bones Crumble, We Remain"
 The Family takes for their sigil the image of  Icthlarin, their patron god.
Community content is available under
CC-BY-SA
unless otherwise noted.