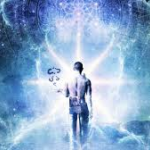 Cysan
·
in Questions and Answers
Views on Pandemonium Rulership.
So, we all know about demons and their traits, and the different types of Demons. We all know they've followed Zamorak or Zaros on many an occasion.
BUT... I want to hear your thoughts not on their race, etc...

But what kind of governmental/culture/social structure do they have in Pandemonium? It's been debated so many times before, many have their own views; Hell I have my own views on who's the boss in the Infernal Realms.

But what are your's? Is it ruled by a single, OMEGA-OP-GODMODLY Powerful Demon King? Which, take note, he'd have to be as or more powerful than Zaros, and would have to have a much higher intellect than just about every other creature. His rulership would be relatively unchallenged, and his plans for Gielinor a mystery that we hope to Jas don't include entering Gielinor for himself; That would be game over.
Other ideas I've heard are that it's total anarchy, with demons killing demons and demons fathering/mothering illegitimate children only to abandon them soon after. This... Meh. I don't know, I'm not inclined to that idea.
a few others think that there's a few ruling demons, "Demonic Lords/Ancient Demons" If you will. Demons with immense power, who each have their own sector of Pandemonium, and most demons follow one of these Lords.

A final idea I've heard of from many a folks is that there is a throne, but it is often contested, and the crown/throne changes hands just like Falador would back in the day.

I, personally, have a mixed view on it, that there are Demonic Lords, each having their own sector... But there is a final Lord who rules above all other lords, having more power and control than each of them. He is uncontested for the risk of some of the lords joining him just to rival the others. Much along the lines of Skyrim's Daedric Princes, except this time Molag Bol is the King (since he's considered the oldest), and has much more power than the others. Each Lord and the 'Demon King' Lord, primarily focus on their own ends, their own goals, and foremost; their own allotments of Demons.

No matter what, it's bad news bears if a Demonic Lord wanted to enter Gielinor. but that's not the point. The point is simple;

DISCUSS THINE VIEWS, BRETHEREN!